V. Ennis, MS, JCTC
Career Consciousness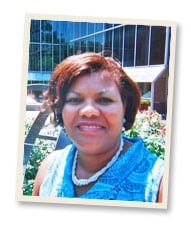 V. Ennis, MS, JCTC
Role: Senior Trainer – Career Development for Adults and Youth
Expertise
V. Ennis is a seasoned Career and Vocational Consultant and a Certified Job and Career Transition Coach. Her professional background includes career skills assessment, job and career development planning and strategic job coaching.
She works with physically and mentally challenged, displaced, underemployed and unemployed workers. Her business core competencies include job training and assistance with job placement, evaluating job skills, using matching assessments, and one-on-one coaching to discuss career interests and goals. She assists in providing skills and education resources for employment opportunities in demanding industries.
Ennis' expertise includes working with non-profits, businesses and educational institutions. She enjoys working with teens, young adults and seasoned individuals.